Crawford adjusters respond to Hurricane Hanna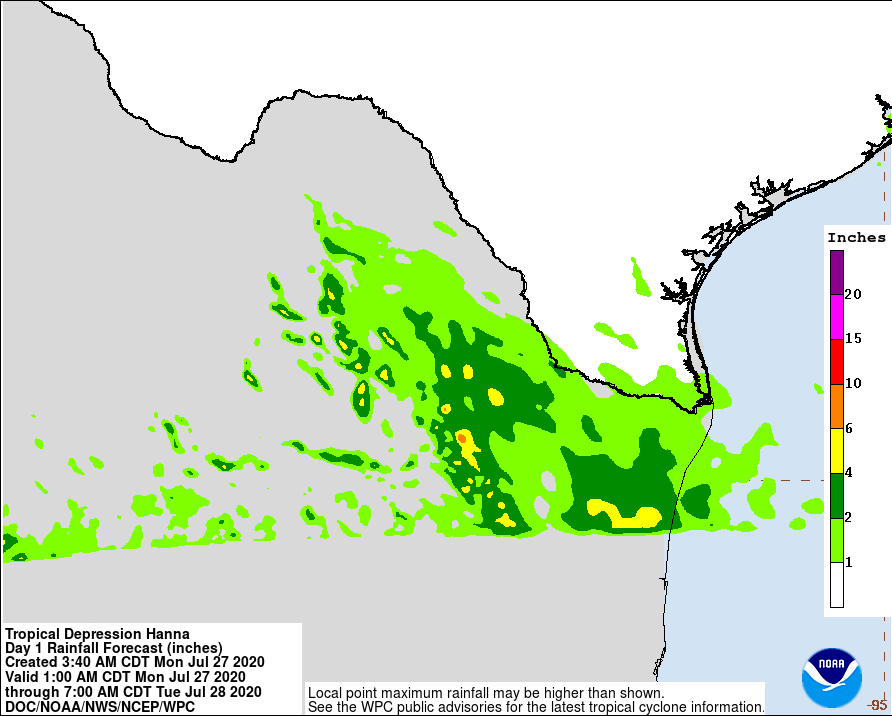 Roughly 1800 catastrophe adjusters are on standby to respond to wind damage and flooding associated with Hurricane Hanna, which made landfall as a Category 1 hurricane in South Texas yesterday. Reports indicate that flooding was significant in the Rio Grande Valley area, including Corpus Christi and Mission. The Crawford Catastrophe Services team has already deployed adjusters to the region, and much more available to assist clients with surges in claim volume.
For assistance with Hurricane Hanna claims, contact our 24-hour ClaimsAlert call center at 1-877-346-0300 or email us at claimsalert@us.crawco.com. Also, visit Crawford's services page to learn more about the comprehensive suite of claims management services that Crawford offers, from self-service apps to large and complex commercial losses. We have the track record and the expertise to handle any type of claim.