Sep 05, 2018 – Sep 17, 2018
US Atlantic Coast
Crawford adjusters descend on induction center in Atlanta, ready to respond to claimants
Crawford's innovative, on-demand workforce, WeGoLook, has over 9,000 Lookers on the ground in Florence's projected impact area and stands ready to assist you with getting eyes on property pre- and post-storm.

To put WeGoLook's workforce to work for you, contact:
partners@wegolook.com
405-400-9700
For assistance with claims in the wake of the storm, please contact Crawford's 24-hour claims intake:
877.346.0300
claimsalert@us.crawco.com
==========
UPDATE — 9/16/2018

Hurricane Florence is now a tropical depression that is moving slowly over the Carolinas, dumping excessive rain and causing dangerous flooding "from Fayetteville and Lumberton across the Sandhills and Southern Piedmont to our mountains," according to North Carolina Governor Roy Cooper.
The Crawford Induction Center is now in its fourth day of preparations, where adjusters from across the U.S. have traveled to Atlanta in order to mobilize for Florence response. They are now on standby for conditions to improve and projects to be assigned.
Beverly Trice, Catastrophe Services president is confident the CAT team is ready: "We have been getting our response organized for several days. Our adjusters have secured the appropriate licensures, participated in client-specific training, and have been categorized by areas of expertise. They are ready to help insureds begin the recovery process. For now, we watch, wait and hope for the safety of those in the path of Florence."
Crawford can help you prioritize claims and make timely contact with policyholders in need. From FNOL to claims resolution, we have the tools, technology and people to process claims efficiently. Contact us at 877-346-0300 or claimsalert@us.crawco.com to discuss how we can help.
==========
UPDATE — 9/13/2018
Businesses and residents are batting down for the arrival of Florence, now a Category 2 hurricane, within the next 12 hours. Meteorologists are warning residents and businesses about dismissing the magnitude of the storm despite the downgrade. Florence can still cause catastrophic damage with storm surges of up to 9 feet, 40 inches of rain and winds of up to 110 mph. Government officials are warning residents against attempting to wait out the storm and urging them to heed the mandatory evacuation orders.

The Crawford Catastrophe Services team is currently mobilizing adjusters to respond to client needs in the wake of Florence. In addition, Crawford's CAT induction center has been established at the Atlanta Support Center in order to prepare adjusters to adhere to client-specific guidelines as they begin responding to policyholder requests.
WeGoLook's on-demand workforce of more than 9,000 Lookers are conducting pre-storm assessments and other tasks in the projected path of the storm. Their teams can scale to meet nearly any demand and offer turnaround times as fast as same day. Reach out to WeGoLook directly at partners@wegolook.com or 405-400-9700 for assistance with any of the following:
Perform pre-loss inspections at high value residential or commercial properties
Submit batch orders for PIFs across an impacted area to aid in establishing reserve amounts
Request individual interior and exterior property damage inspections to enable desk estimating and faster claim settlement
Perform individual or batch inspection of damaged vehicles, including flood verification that may result in a total loss
Validate business interruption claims due to flooding, restricted access, and power outages
Dispatch licensed drone operators to perform detailed flight inspections
"Our goal is to utilize every tool we have available to assist customers as they prepare and respond to this monster storm," remarked Property and Casualty, U.S. President, Ken Tolson. "Beginning with our triage model, TruLook, we can route all types of claims through the most efficient channels so that we can resolve claims faster."
Most importantly, Crawford encourages all of its clients and employees to stay safe as treacherous conditions become increasingly more imminent in the path of the storm. Return here for periodic updates as more information about Florence becomes available.

==========
UPDATE — 9/10/2018
Hurricane Florence is strengthening in the Atlantic, and it could intensify to a Category 4 hurricane by the time it reaches the Southeastern U.S. on Thursday evening. Tropical storm force winds could arrive as early as Wednesday night. The governors of North Carolina, South Carolina and Virginia have all declared states of emergency, and they have instated mandatory evacuations for some areas.
Conditions could be dire. Catastrophic flooding and high velocity winds are likely to cause widespread power outages and treacherous conditions. Some forecasters are comparing Florence to Hurricane Harvey, which ravaged Texas in 2017, in that it could slow significantly as it makes landfall, dumping deadly torrential rains on coastal areas.
Catastrophe Services is mobilizing adjusters in the area, and WeGoLook Lookers are performing pre-storm assessments for businesses that are in the storm's projected path. We are encouraging clients to begin planning for claim surges as soon as possible. In the aftermath of Hurricane Harvey, Crawford was able to decrease claims processing times by up to 40% by utilizing its TruLook triage process, its interactive voice response system and its use of drones to survey areas deemed impassable. In addition, we have recently expanded the TruLook model to include auto services, and we can now expedite claims associated with flooded or damaged vehicles.
According to Ken Tolson, U.S. president, Property and Casualty, "New processes and technologies have allowed us to speed our storm response and increase the number of touch points with policyholders, which boosts customer satisfaction. Our teams work tirelessly to ensure that client obligations are met."
Crawford's event response spans all departments and levels of leadership, so that clients receive unrivaled expertise and guidance as they work to restore lives, businesses and communities in the aftermath of catastrophic events. The path to recovery begins and ends with Crawford.
Want to know more about how we can help? Email us.
==========
ORIGINAL POST — 8/22/2018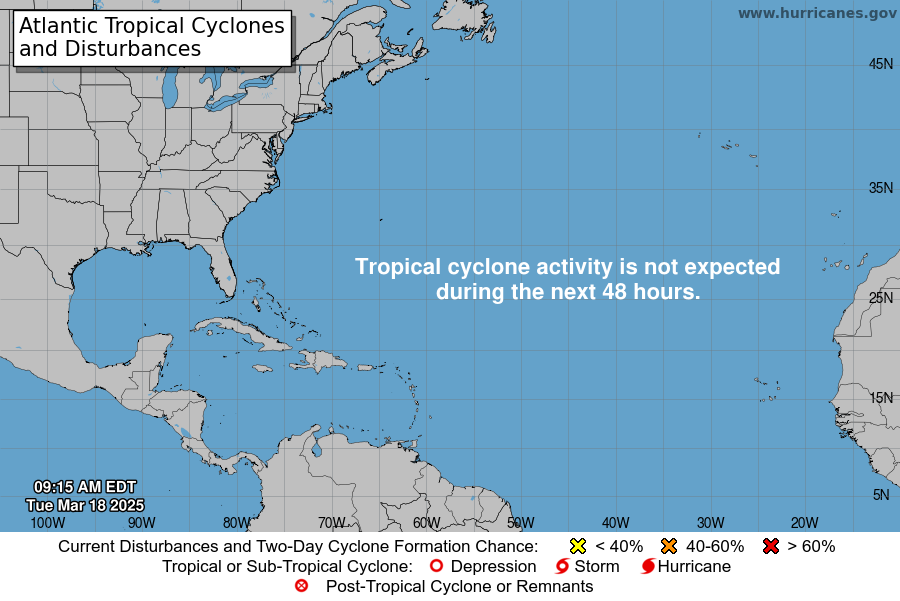 While we aren't sure exactly where she's headed or how intense she will be when she makes landfall, Hurricane Florence is poised to be a significant threat to the east coast of the U.S. Currently a Category 3 hurricane, Florence diminished on Thursday as she encountered the subtropical jet stream but is expected to regain strength as she approaches the U.S.
Beverly Trice, president of Crawford Catastrophe Services, remarked, "Landfall predictions will formalize mid next week, but we are currently communicating with our adjusters to place them on standby as well as to update their profile in RENOVO."
WeGoLook Lookers are also available to perform pre-storm assessments in order to establish a baseline for assessing damage. Trice added, "From pre-storm prep through restoration and repair, Crawford is available to help expedite the recovery process."
Want to know more about how we can help? Email us.